LCD WRITING TABLET
Tax included.
---
---
Hurry, low quantity!Hurry! – Only 7 left in stock.
DESCRIPTION
 Love doodling? Planning out your next big plans? Writing some temporary notes? Or finding a way to keep your kids' hands occupied?
Say hello to this
 

8.5-Inch LCD Writing Tablet For Kids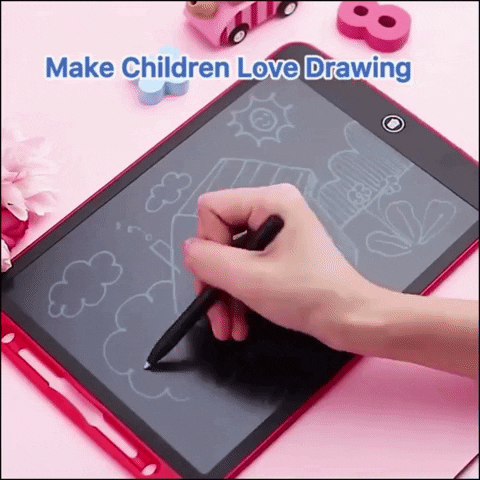 A great inexpensive writing pad for your kids to draw and write on. The pressure sensitive LCD screen has over 50,000 erase cycles which will put your kids' creativity into full infinite potential! 
Features:-
Environmentally and Eye-friendly: The colorful drawing pad uses the LCD pressure-sensitive technology, No more worry about wasting paper and killing trees; LCD screen, no radiation, no glare, all protect your eyes be more safe and comfortable when you create work for a long time.
Safer Battery Setting: This kids drawing pad, we added a screw on the back side of the battery, which is safer for kids, you don't need to worry about them swallowing unknown parts.
Erase Button: No mess and stains, no complicated cleaning methods, just click the erase button of the doodle pad to clear the screen in one second. Perfect toys for kids!
Waterproof : The waterproof screen is more convenient. It is very suitable for use in various scenarios such as outdoor, indoor, travel, etc.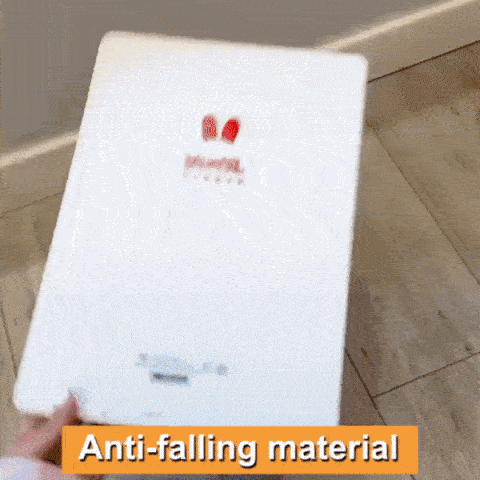 Easy To Use: The drawing pad for kids uses pressure-sensitive technology, the thickness of the colorful line depends on the strength and angle of your stylus. Just click the erase button of the doodle pad to clear the screen in one second. UCIDCI kids drawing tablet design with a the lock/unlock button, click lock key of doodle board to save the content. Simple to use, perfect toddler girl toys for kids.
---
Benefits
LIGHTWEIGHT & PORTABLE: Writing tablet with only 0.6lbs, easy to put it in a purse, school bag, or briefcase, so you can use it whenever you want. Perfect for splash the imagination of you and your kids on this drawing board during car rides or airplane trips.
EYES PROTECTION LCD WRITING TABLET: This 10 inches drawing tablet adopts 2022 latest LCD pressure-sensitive technology, easy for viewing and graffiti, no radiation, no glare, won't hurt children's eyes like other electronic products. No discomfort even after prolonged use, perfect toys for 3-6 year old girls and boys.
TODDLER EDUCATIONAL TOYS: This kids drawing board helps to exercise hand-eye coordination and color perception, develop painting and creative skills. Children can use this paint, count numbers, spell words, play drawing games, doodle, drawing. Wonderful toys for 3 year old girls and 3+ year old kids. Kids can draw without pen and ink, stay away from mess and paint. They will have hours of fun, stay away from electronic screens, mom and dad don't worry anymore, great helper for parents.
 DURABLE AND EASY TO USE : This  board is made of high quality ABS material, strong and fall-resistant, safe and odorless, very suitable for toddler children to use. The battery is protected with small screws and difficult to open except for right way, is more safety for kids aged 3 4 5 6. Perfect educational toys for 3 4 5 6 7 year old kids girls boys.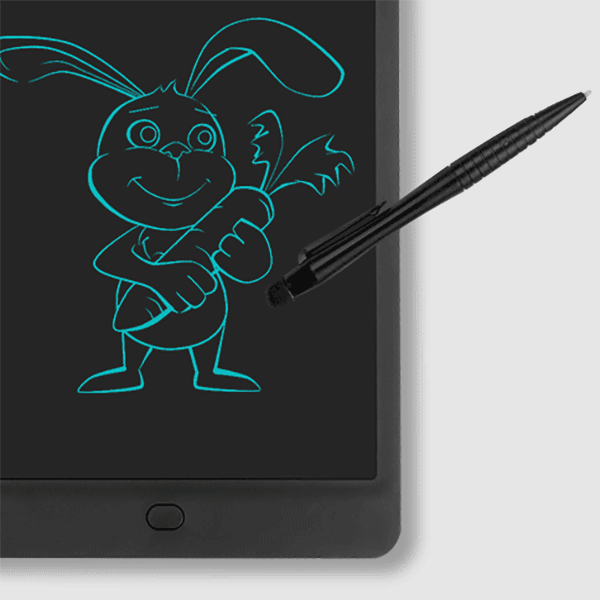 PERFECT GIFT FOR KIDS: LCD writing tablet is popular with children, she/he will be very happy to have this toy as a gift. The multi-functional lcd writing tablet can be used as a doodle board, drawing board, magic, writing board, toddler travel toys, kids drawing tablet, light up drawing pad, message board, drawing pad, magnetic drawing board and so on. Perfect holiday gifts for 3 4 5 6 7 8 year old girls and boys on birthday, back to school, Easter, New Year's Day, Christmas, Valentine's Day.
---
 How to Use?
Step 1: -Just write it on the screen and press the delete  button to erase
---
  Frequently Asked Questions :
1. For how many days does the tab last?
A: The tab is durable and can last for years if used with care. It has a battery that needs to be changed every year.
2. Can you save the text?
A: No, it doesn't have storage or USB so the text can not be saved.
3. Do we have color options in this tab?
A: No. It is a single-color tab. You can write only in one color.
4. Does this allow to erase only a certain portion of content from the screen instead of full erase from the one-touch button?
A: No, you can not do that. It can only be deleted with a one-touch button which deletes everything.
5. What if our pen's ink is finished. Like can we get another ink or pen?
A: No. It is NOT an ink pen. It is a stylus like one that comes with smartphones. It will last forever.
6. What is the Return Policy?
A: We accept hassle free 7 days return policy. You can WhatsApp us on the  button on your right bottom of the screen.
7. What is the Shipping Time?
A: It is within 2 to 5 days. Order processing time is 24-48 hours.
8. Is Cash on Delivery Available?
A: Yes,  Cash on Delivery is always available.
REVIEWS
SHIPPING POLICY
Shipping Rate:

For Prepaid Orders: We charge no shipping and handling fee. Free shipping is included.

For COD Orders:  FREE Cash on Delivery .

Order Processing:

We strive to fulfill orders as soon as you place them. In most cases, your order will be sent to our delivery partner within 1-2 days. Our Business Days are Monday-Friday.

Shipping Times:

For most serviceable pin codes, we try to deliver within 7 days. But due to un-for-seen circumstances like weather, strikes, remote locations, stocking issues or any other reason - it may take longer. You will however be able to track your package using a unique tracking link that we will SMS/email you after the order is sent to our delivery partner.
People who bought this product also bought
You may also like these products